Tulip Style Natural Colored Muffin Cups:
Tulip muffin cup can be made by natural greaseproof paper or natural color silicone paper 40gsm, which is very suitable for baking and cooking. Tulip baking cup looks like a torch and make your life full of hope. Most of importance, the children think it's special and like to put it as their toys. In my opinion, the shape of natural color muffin cup is the main reason to attract them. On the other hand, the color of muffin cup is more close to natual. Pastoral cupcake represents a low-key, environmentally friendly concept of life, make your baking life full of green sunshine.
We have a strict quality management system and operating instructions are placed each operatinal position, which have special people responsible for this project.
Our products have pass a variety of SGS testing, such as: FDA, LFGB, BFR, etc.
Any question can contact me freely. Let's talk more!
Best wishes,
Sam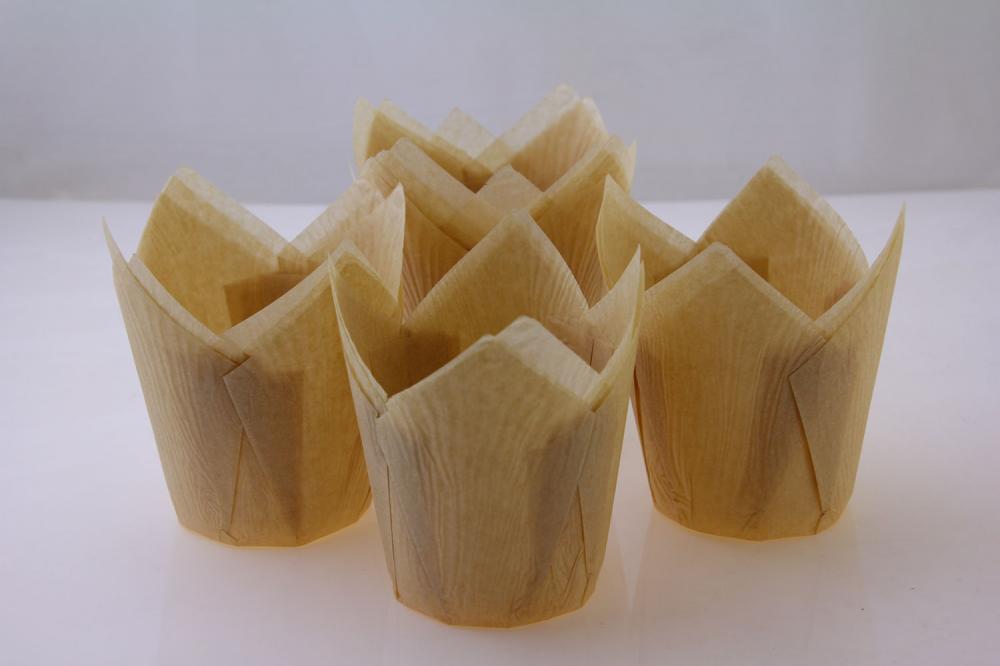 Elenco prodotti : Stampo da forno > Tulip Cup